A Few Words About Us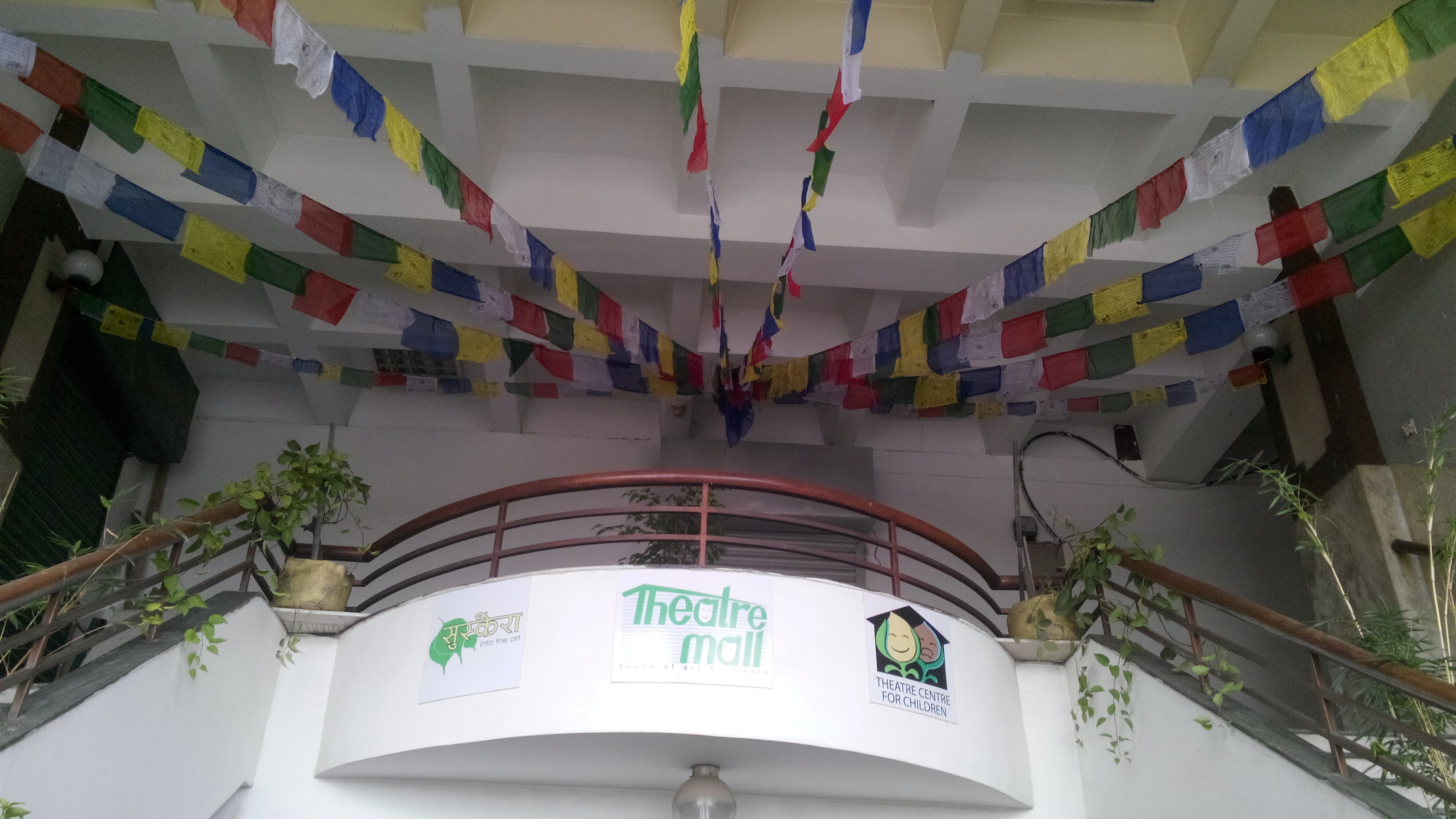 More about us

Theatre Mall is an organization led by youth theatre enthusiast. Since its establishment in August 2014, is mainly a platform and institute for regular Theatre plays; which is organized by the youth theatre artist who have been into this profession for about a decade. Theatre Mall was initially established in a business complex by Suskera: Into the art and Theatre Centre For Children (TCC Nepal) with a vision to make theatre as an independent profession.
It is our dream to make this place available as a common stage for discussion and interaction of various aspects of arts; to represent as a house for Cultures and Arts, Hence it has been named as Theatre Mall: House of Art & Culture. Likewise, it is our mission to develop Theatre designated to children and young people.
Theatre Mall works in collaboration with Theatre Centre for Children (TCC Nepal) to bring out creative talents of children through acting and child participation in theatre and building good relationship between parents and children through means of art and artistic methods. To develop theatre culture in schools and children focused institutes of Nepal.
Theatre Workshops and Training classes have been organized on regular basis in schools to promote and make impact on Children Theatre in Nepalese schools. On its first year of commencement, it has created a space for Poetry and Literature through a series of Interaction Program. Theatre Mall acts as Training school for regular workshops and Theatre trainings with its Theatre Garage program. We aim to introduce theatre to more school going children and promote creative sides of the young minds which eventually helps in developing creativity culture.
Theatre Mall envisions to become a friendly space for all kinds of theatre forms. Along with theatre plays in the black box theatre, we have also organized theatre trekking to the unreached countryside and forum theatre in the community so far. Theatre Mall is not limited to home productions; it is open space for artists from different backgrounds, groups and institutes to showcase their work. A dozen of plays have been co-created with other groups and organizations.
Theatre Mall is also a genuine member of ASSITEJ NEPAL, which is an umbrella organization of theatre for children and young people. We have been organizing Theatre Garage and Little Theatre Garage annually, through which we produce young talents. Every year, we organize an event for young talents to mark International Day for Children Theatre, March 20, in Nepal.
After 4 years of conduct in Kathmandu Mall, Sundhara, we are now establishing our theatre in the city of historic importance- Kirtipur, Kathmandu collaboration with RARAHIL Memorial School. The new theatre venue together with Art Gallery and Children's theatre will be inaugurated on 26th February 2019 on the occasion of Nepal International Theatre Festival (NITF).